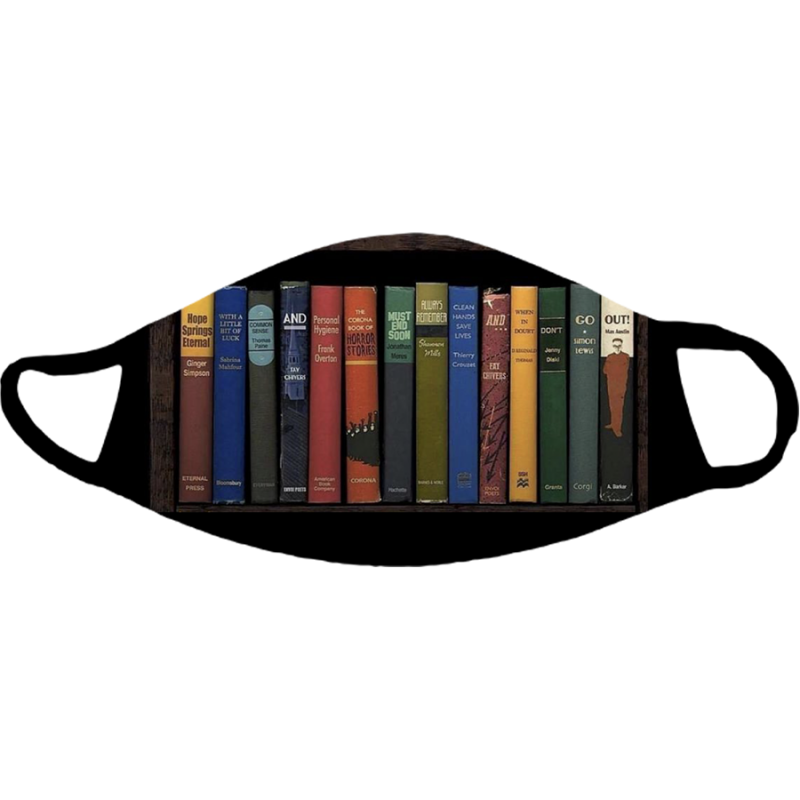  
Coronavirus Bookshelf Face Mask
Another fun face mask for the book enthusiast! This mask features actual books - read the titles left to right!
This face mask has three layers of super soft, 100% cotton, including a filter pocket.
Delivery policy
All items are printed to order and will ship within 48 hours of ordering.