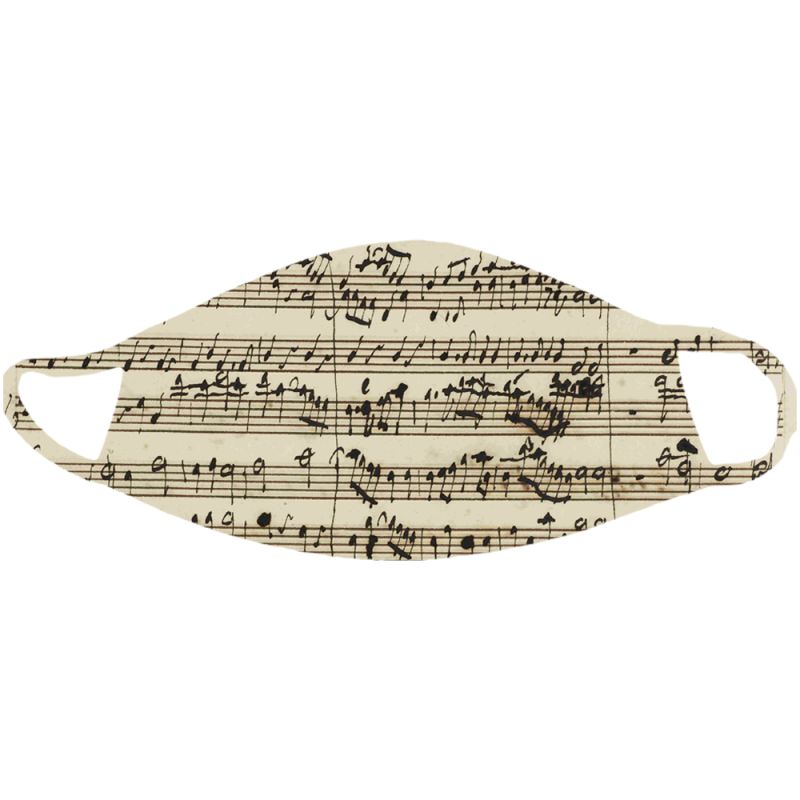  
Handel's Messiah Face Mask
A face mask for the music lover, featuring an image of a page from Handel's Messiah from 1741.
This face mask has three layers of super soft, 100% cotton, including a filter pocket.
Delivery policy
All items are printed to order and will ship within 48 hours of ordering.
This face covering loops over the ears and is soft and comfortable.
Machine wash and dry.