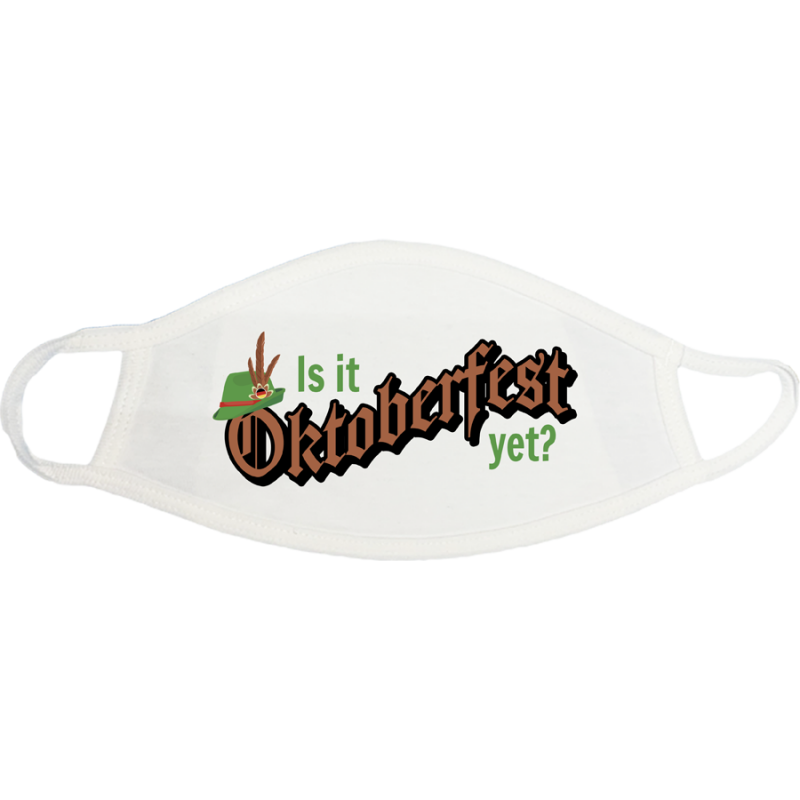  
Is It Oktoberfest Yet Face Mask
Are you ready for Oktoberfest?
This face mask has three layers of super soft, 100% cotton, including a filter pocket.
Delivery policy
All items are printed to order and will ship within 1-3 business days of ordering.
This face covering loops over the ears and is soft and comfortable.
Machine wash and dry.