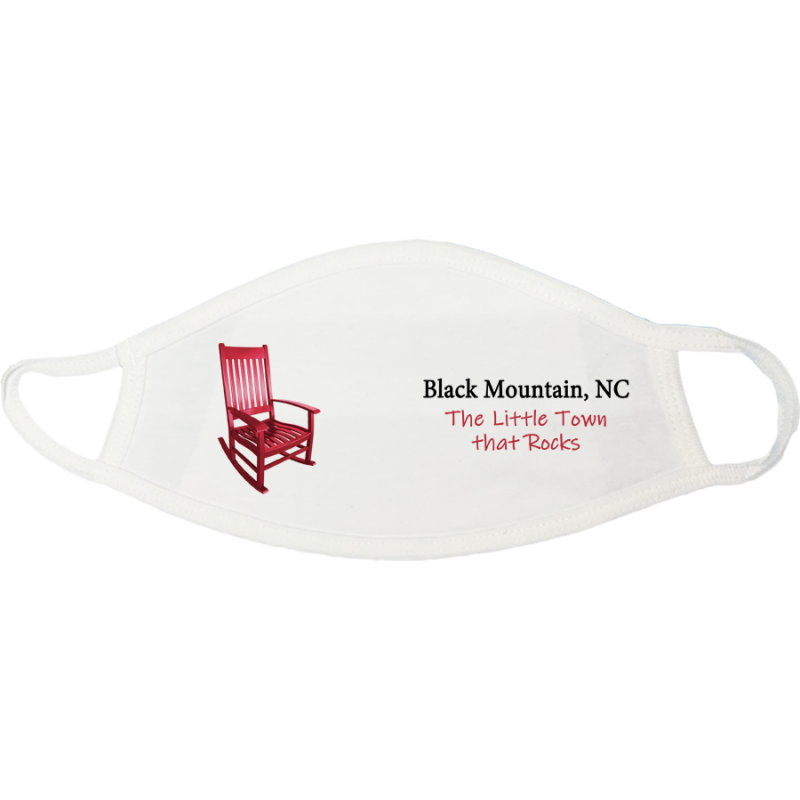  
Little Town that Rocks Black Mountain Face Mask
Black Mountain is "The Little Town that Rocks," welcoming visitors to pull up a rocking chair and relax.
This face mask has three layers of super soft, 100% cotton, including a filter pocket.
Delivery policy
All items are printed to order and will ship within 1-3 business days of ordering.
This face covering loops over the ears and is soft and comfortable.
Machine wash and dry.
NOTE: Masks are printed as they are ordered, so orders may take up to two business days before they ship.